Everyday Essentials By Black-Owned Brands
Everyday Essentials By Black-Owned Brands
After deeming a Target ad for a feminine-product brand "racist", some people attempted to trash the company online. That company was the Honeypot. Nationwide, African American buying power has reached $1.2 trillion. So it was no surprise when the backlash turned positive and shelves were cleared and the brand doubled their sales in less than 24hrs. So in light of this, we wanted to highlight a few brands that carry everyday essential products that we use daily. It's also important that we support minority-owned businesses on a daily basis or as often as we can, Remember supporting can also be simply sharing their pages, liking their posts and let's not forget good ole word-of-mouth which is one of the best referrals you can gift a business. So we wanted to share some of our favorite brands that carry everyday essentials. Check them out!
PERSONAL & HOME CARE
HONEY POT
Natural feminine care — from my kitchen to your hands
"If you're here because your honeypot is unhappy, I've been there. The whole reason I started The Honey Pot Co was that I was suffering from bacterial vaginosis for months and couldn't get relief. One night, an ancestor visited me in a dream and gifted me with a vision to heal myself. With her help, I created the Honey Pot Co to solve for what other brands wouldn't, using the power of herbs."
SHOP HERE
:
thehoneypot.co
FEMLY
Many popular hygiene products contain loads of chemicals that could be harmful to your health. We manufacture our products to be both healthier, and eco-friendly using ingredients you can actually pronounce!
KUSHAE
We are confident that Kushae's natural products can assist in reducing the overall toxic impact in the lives of women and more importantly, the recent rise in gynecologic and breast cancers all across the globe. Our partnerships with amazing cancer research and patient support organizations are a testament to our commitment as we provide education, natural products pH balanced wherever we can, and additional in-kind support. We aim to give women back their voices in advocating for feminine health and hygiene and to insist on natural products made especially for women, by women
SHOP HERE: www.kushae.com  
FREEDOM PAPER COMPANY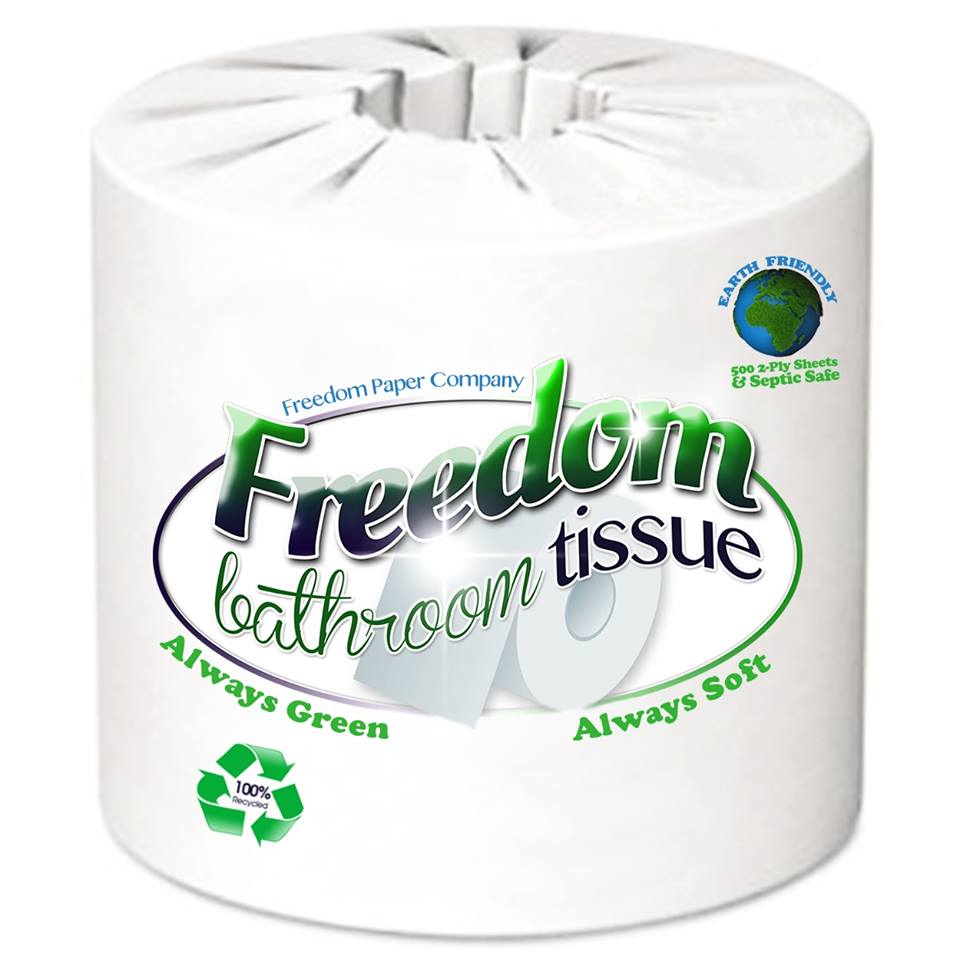 Freedom Paper Company LLC (FPC) is a privately owned light manufacturer and master distributor of personal paper (bathroom tissue, paper towels etc), personal care, Jan San general, chemical, restaurant (food service), stationary, and janitorial products for both residential and commercial demand headquartered in Wilmington, Delaware. The company is unique from other corporations as it is born from the foundation of grassroots movement combined with the best of corporate culture and business acumen.
THREEZ COMPANY

Began in the spring of 2008, when three young, aspiring entrepreneurs (ages 5 and under), whose names begin with Z, were encouraged by their loving parents to "do for self" and raise their own money to purchase the go-kart they always wanted. What began as a father-to-son lesson in money management and acquiring financial resources through the sale of fruit bars and pies has quickly flourished into the vision and mission of creating a multi-billion dollar international trade enterprise to benefit their children as well as other youth and communities for generations to come. THREEZ Company, LLC is committed to building a community-oriented fundraising tool that supplies universally-used products at affordable prices. THREEZ Company, LLC is the first African-American owned and operated paper supply company to distribute a full line of its own name brand of residential and commercial paper products, Blissful (TM) Paper Products, established in 2008. Unlike many of our competitors, we give back to our local community by offering youth empowerment and financial literacy programs for young entrepreneurs, as well as lucrative fundraising opportunities for non-profit organizations.
SHOP HERE: www.threezsupplies.com  
DARLYNG & CO
Parenting is a tough job that comes with long nights and lots of worries. On the other hand, it's also full of soaring highs and precious moments that come through the simplest of things, like a high-pitched giggle or the gasp of a surprise after a first step is taken. At Darlyng & Co., we help parents through every step of the journey by offering them peace of mind with our line of safe and stylish baby products and apparel. Providing everyday essentials for everyday parenting.
SHOP HERE
:
www.darlyngandco.com
HOMAGE ESSENTIALS™
HOMAGE ESSENTIALS™ combines hydrogen peroxide's natural cleaning strength & amazing scents to create the ultimate all-purpose cleaner and laundry detergent. Hands-down the best cleaning products, you'll ever use. Non-toxic. Kid & Pet Safe. Owners, Raven and Leslie, combined their strengths to bring to you the awesome hydrogen peroxide cleaners. We are excited to bring to you quality products that are safe and effective!
SHOP HERE: homageco.com
TRUE LAUNDRY DETERGENT
At True Laundry company, we believe that Quality Exceeds Value. A company is only as good as the promises it keeps. We promise the quality of our products will always exceed the value. We promise to be committed to our community, therefore it is the mission of True Products to build a company that will become an institution that will provide opportunities and benefits for generations to come. Established in November 2012, True Products, is a startup manufacturing and Distribution Company that specializes in household cleaning supplies.  True Products has over 25 distributors and currently does business in over 18 states throughout the country. True Products has positioned itself as an international, premier provider of household cleaning products, utilizing a unique approach to providing affordable, quality products and excellent customer services for Consumers, retail outlets and government agencies. True products is an American based, Veteran-owned corporation headquartered in Atlanta, Georgia. SHOP HERE: www.thetrueproducts.com
GARNERS GARDEN
Philip Garner started Garner's Garden in 2012 with one thing in mind – make affordable, 100% natural skincare products. Garner's Garden had humble beginnings, first being available at local farmer's markets and at local events. Since then, the company has experienced tremendous growth and has been featured in national publications, including The Huffington Post and PYNKMagazine. Philip is committed to helping people live healthier lifestyles by creating natural beauty products that are handmade and crafted with high-quality ingredients.
SHOP HERE: garnersgarden.com
CORAL ORAL
Not only are these toothbrushes more aesthetically pleasing, but you also differentiate each brush by its pattern and not by its color. Our company is youth ran, black-owned, and features interesting oral health facts including a Black history fact that we all should know!
PLAY PITS
 As a wife and working mom of 3 with an unbridled interest in natural products, Chantel Powell found herself frequently whipping up all-natural body care concoctions for her family. She could not have imagined the price her nose would have to pay while shuttling Kam between summer basketball camp and football practice. "You smell like a grown man!" she would tell him. At 6 years-old, her sweet little Kam was now a smelly kid. One day after picking him up, her car smelled more like an NFL locker room than the freshly detailed automobile it was. Chantel refused to settle for!
SHOP HERE:
playpits.com
FOOD
CAPITAL CITY MAMBO SAUCE
Capital City, LLC is a minority, family-owned company based in the Maryland suburbs, owned by Charles and Arsha Jones. Arsha Jones was born and raised in Washington, D.C. and began to miss this sauce she grew up with when she moved to the suburbs and wanted to give her family a real taste of D.C. She regularly made mambo sauce in her kitchen for her boys and decided that it was good enough to market and sell. The Jones family has grown this home-based business into a successful company, providing a beloved product from their childhood to more people around the world. You can grab a few of these on Amazon.  
HAIRCARE
NATURALICIOUS
Cut Wash Day In Half!
Gwen Jimmere is the Founder of Naturalicious, a haircare line that reduces your haircare routine. It's since become one of the nation's fastest-growing hair care companies and Gwen proudly rocks her spot in history as the first African American woman to hold a patent for a natural hair care product. Everybody loves Naturalicious and rounds of applause have come through from the good folks at The Washington Post, Entrepreneur, Black Enterprise, Essence, Fast Company, and Buzzfeed, just to name a few.
SHOP HERE: naturalicious.net  
BASK & BLOOM ESSENTIALS
Bask & Bloom Essentials was founded by Candera Thompson, born and raised on the beautiful island of Abaco, Bahamas. Candera took her island remedies and love for herbal tea and used them to create a line of natural beauty products for hair and skin. MISSION STATEMENT: We are committed to creating and promoting healthier hair and skincare options that will allow our customers to live a more balanced life. With trusted ingredients and our dedication to clean beauty, we believe that every customer will flourish gracefully, inside and out. SHOP HERE: baskandbloomessentials.com  
CONFIDENT GIRLS
Our collection of bath and body products is made with quality ingredients and an extra dose of love and positivity blended right into each item. We offer a mix of super cool products like lip balms, body washes, and lotions in fun flavors such as Sweet Pineapple, Vanilla, and Lemongrass Citrus - all with beautiful girls just like you in mind. More than a line of products, however, Confident Girls is a platform for positive change. Confident Girls was created by 11-year-old kidpreneur, Alex, and her mom. This mommy-daughter team are building a movement to teach young girls about body image and self-worth. They want to change the conversation with young girls about body image and self-worth from the societal message of "mask who you are" to a healthier one of, "love who you are."
SHOP HERE: confidentgirls.com
LOVING CULTURE
Founded in 2013 by Mary-Andree Ardouin-Guerrier, during her transition to a more holistic and healthier lifestyle. The journey began once her son had been diagnosed with a multitude of food allergies, she had just lost one of her close aunts to an aggressive form of ovarian cancer, and at the time her maternal grandmother was battling countless chronic health diseases. After relinquishing her use of toxic chemical hair straighteners, she chopped off all her hair to grow it out and embrace her natural hair texture. She started researching holistic ingredients that were used across the globe for hair growth and healthy hair management. She also wanted to incorporate spices because of what she learned about them through her West Indian heritage. After coming up with the right unique blend, the hair oil was born. Around the same time, she got accepted a graduate program at Columbia University in health education. Now as she nears the final stages of her dissertation, she has decided to revive the oil to be better than it has ever been. Giving birth to our Revitalizing Organic Hair Oil. SHOP HERE: lovingculture.com
SAIGE & IVY
Saige + Ivy is an all-natural personal care product brand for all ages and genders, inspired by the birth of the owners' first daughter, Saige Ivy. Health, wellness and natural healing is our mission. Creating effective, groundbreaking products that are non-toxic to the welfare and health of people is vital. SHOP HERE: mysaigeandivy.com  
CREAM & COCO

Cream & Coco Hair + Body Artisan Shop is a brick and mortar that manufactures and sells holistic products for your everyday needs.
SHOP HERE: www.creamandcoco.com  
ALIKAY NATURALS
Beauty & Lifestyle Brand
Over the years, Alikay Naturals has flourished to become one of the fastest-growing and most influential beauty brands in the world. Founder & CEO, Rochelle Alikay Graham-Campbell was a 22-year old college student creating Alikay Naturals in her kitchen and now is also a husband and wife duo. Using the knowledge of the benefits of natural ingredients that she learned from her herbalist YaYa as a young girl in the Caribbean, Rochelle began to formulate products that addressed the needs of her tightly coiled hair as well as her skincare needs.  NO petroleum, mineral oil, alcohol, parabens, sulfate or silicones; Alikay Naturals products use the healing properties found in natural & organic ingredients to nourish and replenish moisture from inside out. They've recently launched their baby line and we love it!
SHOP HERE: alikaynaturals.com
OYIN HANDMADE
"Oyin" is the Yoruba word for honey,
a natural humectant and amazing ingredient in natural hair and skincare. It also stands for the principles of sweetness, joy, and love -- elements we seek to inspire in our customers' daily acts of self-care. Our line was created in 2001 by Jamyla Bennu, a lifelong naturalista &  ingredient-conscious maker, when she couldn't find commercially available natural and organic products for her highly textured, natural hair. Joined by her husband and partner Pierre in 2003, the company began online-only, and now enjoys national distribution with independent retailers nationwide.
KOILS BY NATURE
Haircare Line & Beard Kit
Koils by Nature, a vegan-friendly and cruelty-free hair and skincare brand, can be found in select stores around the country. The line also includes an array of conditioners, cleansers, butters, oil treatments, styling gels, accessories, and men's grooming products. Founder Pamela Booker now runs the company with her husband Oronde Booker. Their beard line is wildly popular and the perfect gift for that special man in your life. SHOP HERE: www.koilsbynature.com
VOICE OF HAIR
Voice of Hair is an online community created to help women of color find the best hairstylists, hair products and hair extensions through a portfolio of pictures, videos, and reviews.  We pride ourselves on being able to help women have a trusted hair experience, regardless of their hair type or styling preferences. The concept of the website was created out of a challenge that many women face when moving to a new city; not knowing where to get their hair done. After moving to seven different states, I had such a hard time finding someone that I could trust to do my natural hair. After talking to some of my friends, I realized that I wasn't alone and that this was a crisis that many textured hair women faced.
Voice of Hair allows you to find a stylist and see pictures and videos of their work, so that you can book with confidence.  Voice of Hair is also committed to helping the "naturalista" find products that work well for her hair.  We understand that everyone's hair is unique, so we want to feature women with varying textures and styles, to improve the hair experience for everyone.
SHOP HERE
:
voiceofhair.com
SHEA RADIANCE
We started making products in our kitchen to solve our family's dry skin problems. Both our boys had very dry and eczema-prone skin, and we found Shea Butter to be the ultimate healing balm.
We create beauty products inspired by the traditional uses of unrefined shea butter. We combine inspiration with the science of our unconventional formulation process to give our customers the most effective natural products available.
Shea Butter is an integral part of the Shea Radiance brand. We source our Shea Butter directly from women-run cooperatives in West Africa to help provide economic access that allows women to feed, clothe and educate their children.
We exist to have a positive and meaningful impact in the world, specifically in the lives of women. Everything we have done up to this point, our successes and challenges, are connected to our higher purpose which is to impact lives.
GABBY BOWS- Double Snap Barrettes
Rozalynn and Gabrielle Goodwin of GaBBYBows, created the first of its kind, double-faced, double snap barrette hair accessory!  According to Rozalynn, this all began with a simple Twitter rant, her pastor's gentle nudging and a "broken record in pigtails" that kept losing her bows during recess. "I literally prayed, Ok, God. If there is something here, you are going to have to show it to me," said Rozalynn."Inventing the Double-Face Double-Snap Barrette was not what I had in mind when I logged on to Twitter that day to blow off some steam", she said. At the time, Gabby was only five years old and as parents can easily relate to, was persistent in asking, over and over again, when she'd be able to get her new bows. Bows that stayed in her hair and ones she didn't lose. Purchase these bows for that special Princess in your world. Plus hair care essentials. SHOP HERE: gabbybows.com  
SKINCARE
DEMOSEA
Deep cleans pulling out dirt and debris to give your skin a visibly smoother and softer texture. Our mission has always been to empower, inspire, and heal through beauty and self-care. We want to empower women of color to take their health and wellness into their own hands, by being an informed and educated consumer. To inspire women to love their God-given beauty. To heal, by taking time out to love on themselves unapologetically. Our purpose is to make sure women of color feel represented in the green beauty industry. For women of color to know that WE SEE YOU. YOU MATTER! SHOP HERE: demosea.com   
CLOTHING 
MESS IN A BOTTLE

A t-shirt company with messages that come packaged in a reusable bottle.
Mess in a Bottle was created as a form of communication to start healthy conversations around important topics. We give a voice to the voiceless and encourage you to wear your MESS. Mess in a Bottle derives from the 310 BC concept of receiving a MESSage in the ocean.
SHOP HERE:
messinabottle.com
DREAMS INSPIRE REALITY ENTREPRENEUR TSHIRTS
Entrepreneur inspired apparel to keep you motivated on this ebb and flow journey! Shop HERE  
HOMEGOODS
BAMBLU
Our mission is to help you get the rest you need, so you can live the life you want. Maybe you're here because you're tired of being tired every morning, and you know something has to change. An estimated 40 percent of Americans are sleep-deprived. Building our brand became a quest to solve this problem.
Our linen and sleepwear are made from organic bamboo fibers that create an irresistible sleep environment while elevating comfort and quality. We also know that scent and sound play integral roles to the senses and the body's ability to relax. So, we continue to evolve our offerings, expanding to aromatherapy and herbal-infused products. We are also developing sound healing technologies and sleep apps.
SHOP HERE
:
bamblu.co
GRATEFUL LIFE CREATIONS
These pillows are handmade with love to remind you that there is hope in an unstable world. Beautifully embellished with scripture or a word of inspiration, these creations of positivity are sure to brighten your day. SHOP HERE: gratefullifecreations.com      
BEAUTY
BAABS BEAUTY
Necia Boston is the founder of B.A.A.B.S. (Blessed and Anointed Beauty Services), a beauty bar and brand offering an array of allergen-free beauty products, services as well as online and traveling learning opportunities for makeup enthusiasts. Due to her own supersensitivity to topical products, Necia knew there had to be other women with the same needs.  Her products stay true to her vision of providing top-quality ingredients without the unnecessary additives that often cause reactions and customers have access to full ingredient lists when needed. SHOP HERE: www.baabsbeauty.com  
LIP BAR
The Lip Bar is a vegan and cruelty-free beauty brand that exists to help change the way you think about beauty.  Every day people are being told how to be beautiful - so we're here to remind you that you don't have to change. You Are Enough! SHOP HERE: www.thelipbar.com        
THE CRAYON CASE
The crayon case is a cosmetic line dedicated to amateur makeup users and aspiring makeup artists, Aiming to encourage people to treat their face like a blank canvas, as they pursue the ultimate creation of their personal masterpiece SHOP HERE: shop.thecrayoncase.com  
 We'll be adding to the list and if you know of any black-owned essential brands you cannot live without please let us know. Find out more about these brands by listening to our Podcast Dreams Inspire Reality  
Download our mobile app in the app store and learn more about these brands: Search Dreams Inspire Reality